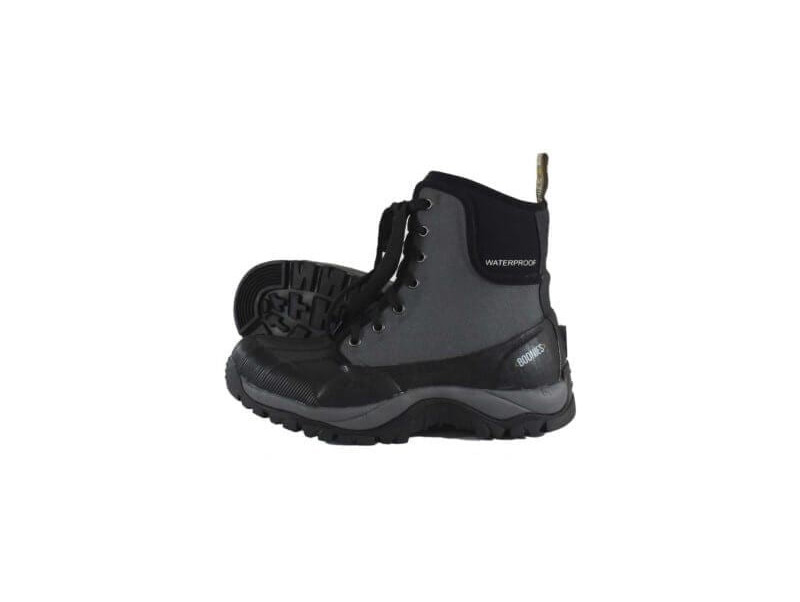  
Boonies Kaimai $190.00
These will keep you warm and dry. Be it hunting in the Kaimais or walking the lines in Gore, The Kaimai has you sorted!
Hard wearing yet lite weight and comfortable. Slip these on and lace them up for added support and comfort.
100% water proof, warm and Comfy As…..
Just Like a Gumboot but better.
Only 742gm per boot ,so lightweight  – 220mm Tall (size 6) Wide fit.